Admisión Kindergarten Escuela Elemental
Categories

Avisos

Date

16/12/2019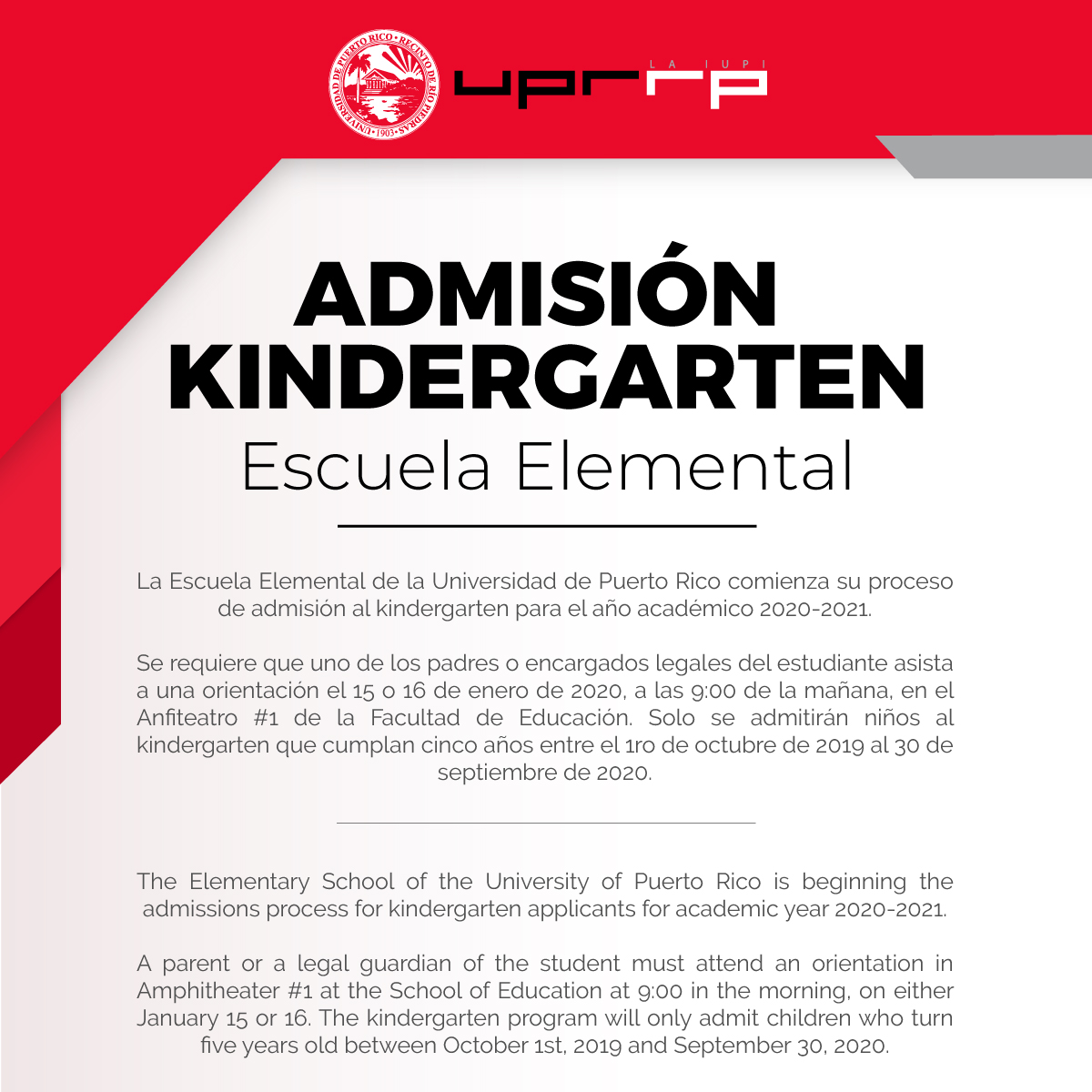 La Escuela Elemental de la Universidad de Puerto Rico comienza su proceso de admisión al kindergarten para el año académico 2020-2021.
Se requiere que uno de los padres o encargados legales del estudiante asista a una orientación el 15 o 16 de enero de 2020, a las 9:00 de la mañana, en el Anfiteatro #1 de la Facultad de Educación. Solo se admitirán niños al kindergarten que cumplan cinco años entre el 1ro de octubre de 2019 al 30 de septiembre de 2020.
****
The Elementary School of the University of Puerto Rico is beginning the admissions process for kindergarten applicants for academic year 2020-2021. A parent or a legal guardian of the student must attend an orientation in Amphitheater #1 at the School of Education at 9:00 in the morning, on either January 15 or 16. The kindergarten program will only admit children who turn five years old between October 1st, 2019 and September 30, 2020.